DAVINCI Trusted Partner specializes in the independent distribution of investment funds for the Latin American market.
Our main focus is on global consulting for intermediary clients, providing them with access to the best investment solutions available in the market.
We are distributors of leading global mutual fund management companies and have a team of specialists with a proven track record in the region.
We have in-depth knowledge of the regulatory and legal framework in all Latin American countries where we carry out mutual fund distribution.
The expertise, professionalism and strength of our team, together with investment solutions from global fund managers, make DAVINCI your most reliable partner.
Managing Director & Country Head Chile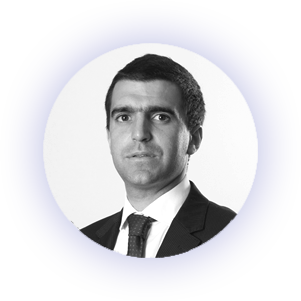 Business Development & Product Specialist
 Business Development & Marketing
Allianz Global Investors is a leading asset manager with over 700 investment professionals in 23 offices worldwide. It manages over EUR 598 billion* in assets for individuals, families and institutions.
«Active» is the most important word in its vocabulary.
Jupiter is a specialist, high conviction, active asset manager. It exists to help its clients achieve their long-term investment objectives. From its origins in 1985, Jupiter now offers a range of actively managed strategies available to UK and international clients including equities, fixed income, multi-asset and alternatives.
Golden Hind is a range of funds with an outstanding track record and global reach. Through an investment philosophy that combines active management with the selection of the best managers for each asset class, sector and geographic region, it seeks to provide simple and effective investment solutions for its clients, creating long-term value.
Edificio Beta 3, Of 010 | Zonamerica
[dvppl_cf7_styler form_padding="0px|0px||0px|false|false" button_alignment="center" cf7="2340" cf7_message_color="#ffffff" cf7_message_margin_top="5px" _builder_version="4.9.9" _module_preset="default" form_field_font_font_size="18px" custom_submit_button="on" submit_button_text_size="20px" submit_button_bg_color="#4258f5" submit_button_border_width="0px" submit_button_border_radius="0px" submit_button_font="r-spectr||||||||" submit_button_custom_padding="15px||15px||true|false" custom_padding="30px|30px|30px|30px|true|true" border_color_bottom_field="rgba(0,0,0,0)" border_style_bottom_field="none" global_colors_info="{}"][/dvppl_cf7_styler]